In the Semi-Final match of the "Strategist Pro - The Fortitude of an Administrator" competition, 11 teams made every second of 8 minutes count to convince the judges in their own different way and left many incredible impressions.

📍You can find out more details about the contest here:
https://lnkd.in/gCGBWfPs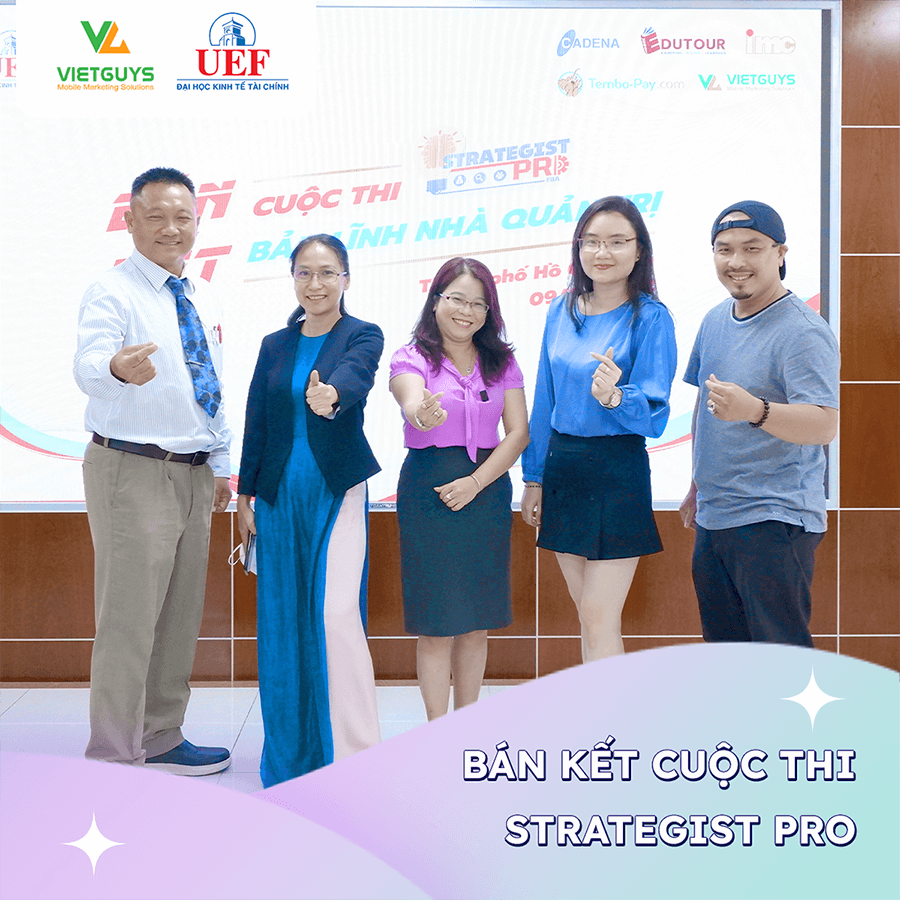 During the contest, Dr. Dinh Mong Kha (Kha Dinh) - CEO of VietGuys has shared extremely valuable and highly practical experience, VietGuys hopes that 11 teams can expand their new vision in administration and apply it effectively to the next stage of the competition as well as their career in the future.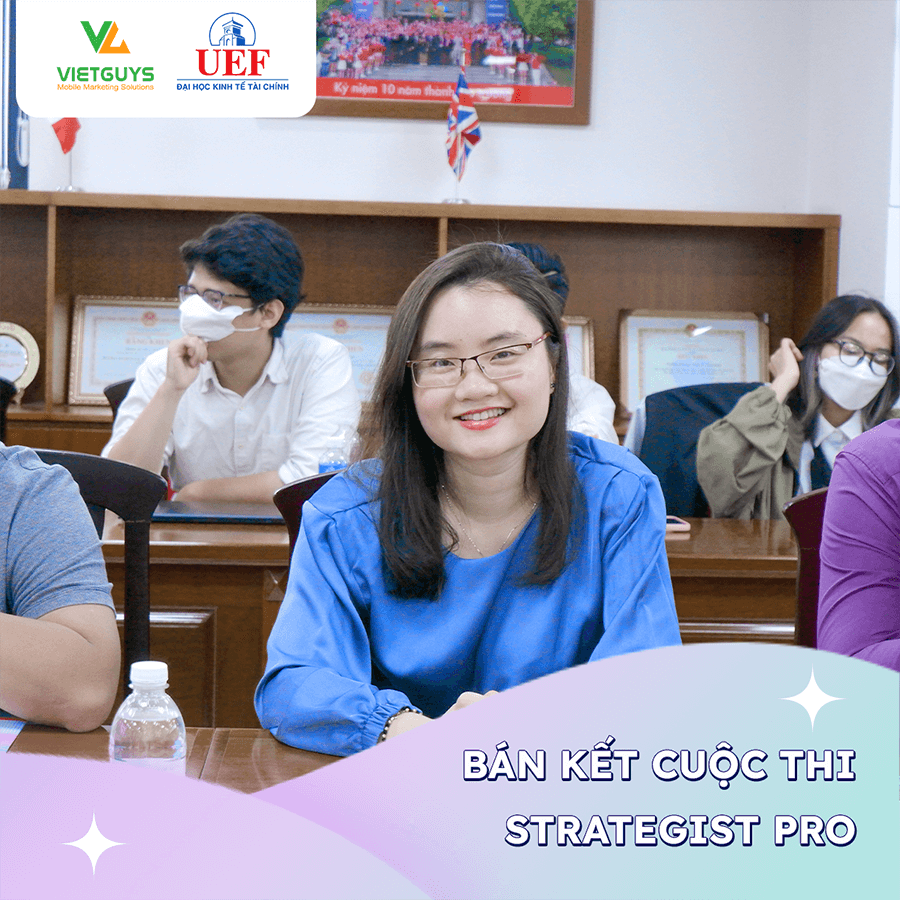 Regardless of the results, all the teams have worked really hard and they will definitely receive the most worthy results for these efforts. VietGuys wish they always keep their passion for administration and constantly become a better version of themselves.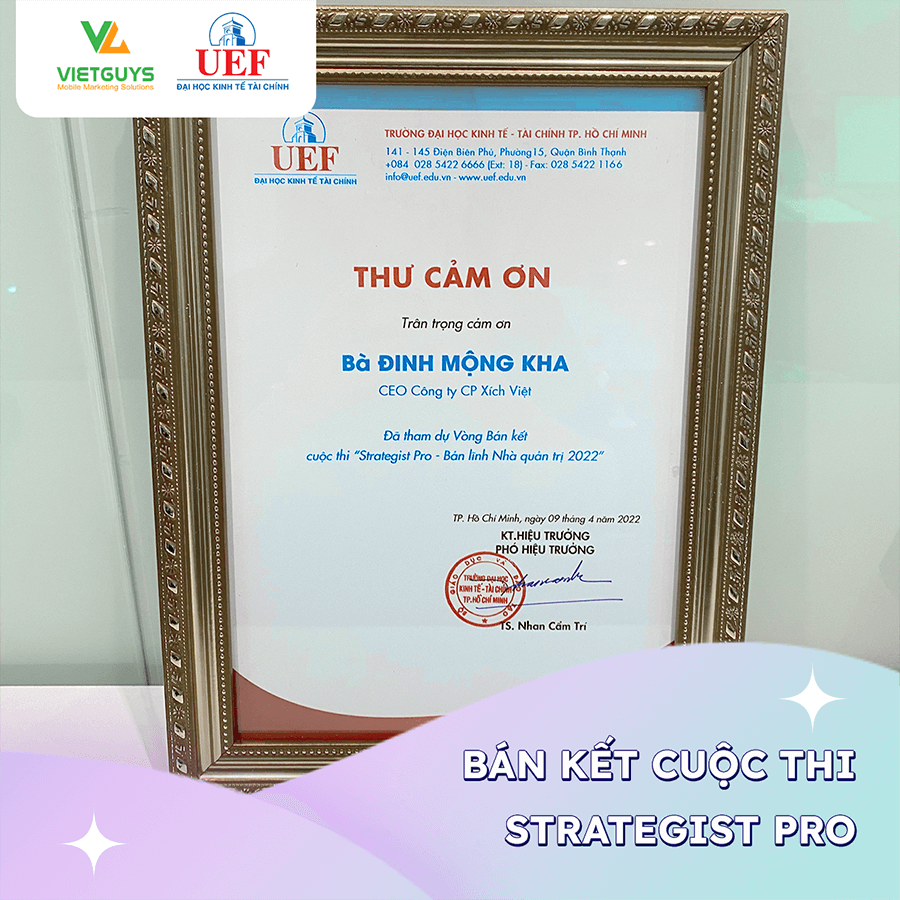 #UEF #FBA #StrategistPro #BảnLĩnhNhàQuảnTrị #VGs_Sponsor #MakeABetterYou #Fantastic #Brillian #Adaptive #mobilemarketing #VietGuys #Database #cdp
_________________________________________________________
Find out more information and solutions of VietGuys at the addresses below for the best support:
📍 Address: T floor, 456 Hai Ba Trung, Tan Dinh, District 1, HCMC
📧 Email: info@vietguys.biz
🌐 Website: https://www.vietguys.biz/
📞 Hotline: (028) 73008027- 0933.331.840