"When it comes to the maturity level of businesses in digital transformation, everyone talks about making decisions based on data. But do we really care about data? Or do we just say verbally that decisions are based on data, then the data is fragmented, and stored everywhere. As a result, when the problem comes, we make decisions emotionally." - Dr. Dinh Mong Kha (CEO of VietGuys) in the "Data-based Deployment Strategy - Enterprises" Talk Show broadcast on SCTV8 channel.
The phrases "digital transformation", "data-driven" are often mentioned as a playground to big businesses. However, there are many unusual situations happening that businesses can't anticipate, such as the Covid pandemic in the past 2 years, which has made the market completely changed. As a result, the trend of customer behavior has now moved from Offline to Online shopping. Moreover, after the "new normal", the priority values ​​for customers also change a lot. Therefore, adapting and developing businesses in the direction of digital transformation is no longer a story of its own.
And how has this story changed, what are the barriers of datafication or suggestive directions, etc.? The discussion from Dr. Dinh Mong Kha and industry Experts in the Talk Show will enlighten enterprises who are concerned about Digital transformation.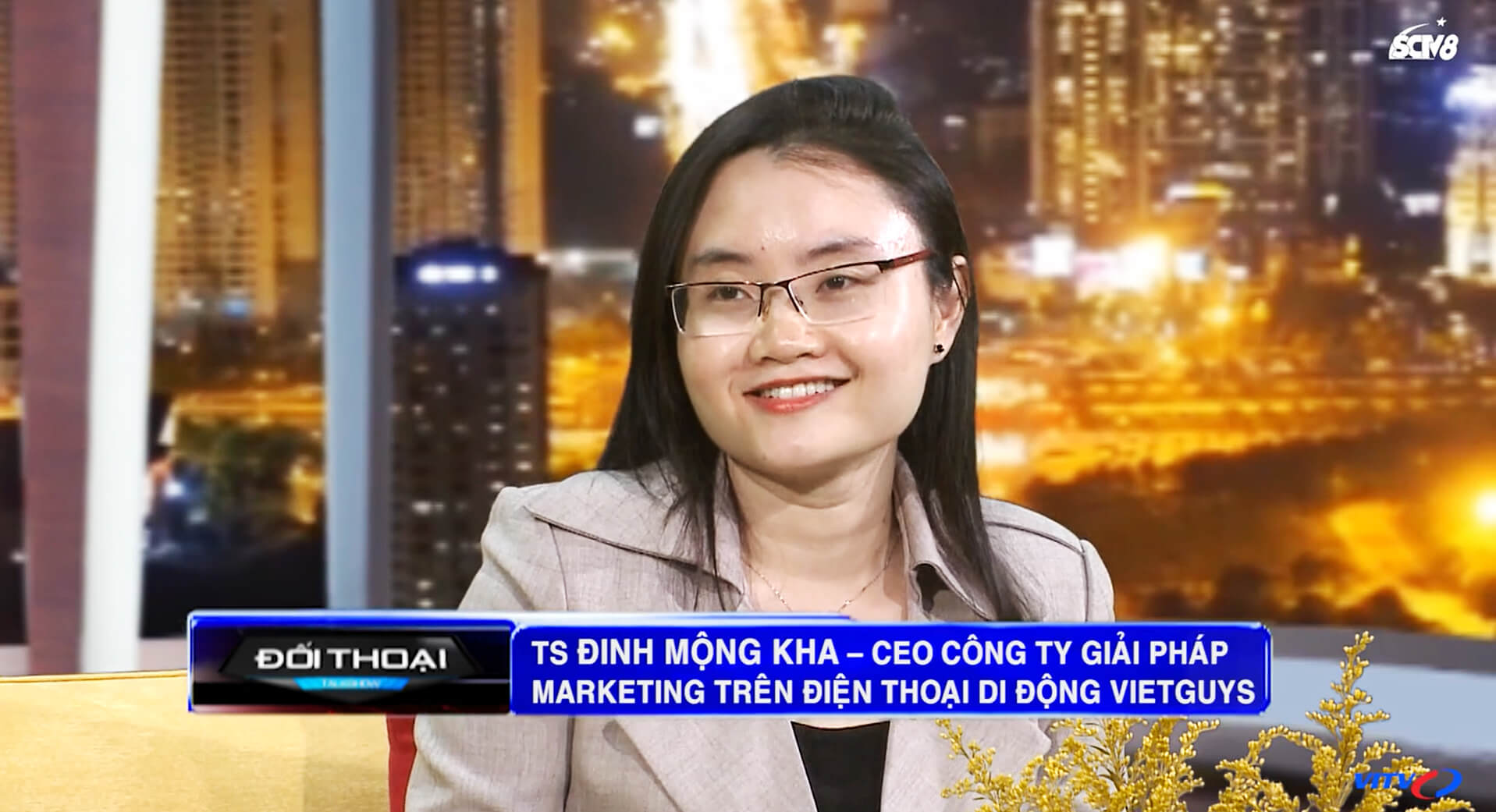 BROADCAST SCHEDULE:
- Program: SCTV8 Talkshow
- Topic: Data-driven Deployment Strategy - Enterprise
- Broadcast time: 7:30am on Monday, 0:00am and 12:30pm on Tuesday and Thursday, 6:45pm on Wednesday and Friday
- Broadcast channel: SCTV8 channel or Online channel at: https://vitv.vn/tin-video/26-03-2022/nhung-luu-y-cho-doanh-nghiep-ve-chuyen-doi-so-thoi-ky-hau-covid/304514
- Special Guests:
Dr. Dinh Mong Kha - Chief Executive Officer of VietGuys
"AI" expert Mr. Duong Van Thinh - Deputy General Director of KONE
Dr. Tran Quy - Director of the Institute of Digital Economy
#vietguys #mobilemarketingsolutions #doithoai #vitv #ceovietguys #dulieu #chuyendoiso #datadriven #cdp #data
______________________________________
Please contact us for further information:
📍 Address: Floor 8, HBT Building, 456 Hai Ba Trung, District 1, HCMC
📧 Email: info@vietguys.biz
🌐 Website: https://www.vietguys.biz/
📞 Hotline: (028) 73008027- 0933.331.840